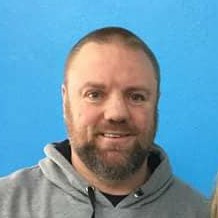 Coach Clinton Vermaak – Level one Boxing Victoria
Clinton began contact sports from the age of 8, at the age of 13 he found his passion – Boxing! The love of contact sport has seen him competing at a National Level in South Africa. Clinton also competed as a member of the SADF/SAP Combined Boxing team. Achievements include Traansvaal TDO Full contact Champion, South African TDO Full Contact Karate Champion, a competitor in all styles full contact national championships. The love of contact sports also saw him competing in Judo, Karate, Shoot Boxing, Kick Boxing, and his passion.
Clinton has been coaching boxing since 2008, helping many fighters compete and achieve levels of Victorian Champions and Competitors in the Australian Championship.